A Step Ahead
A lot has changed since Rudolf Bauer built his first high-pressure manure pump just over 85 years ago. World population was only at two billion people, and food security was correspondingly high — even with the small-scale, traditional agricultural methods of the day. But those methods are not enough to feed the world of today. Professional resource management, including efficient soil management, is now indispensable to producing what the world needs.
BAUER has worked hard to create systematic solutions for irrigation and liquid manure management issues throughout its 85-year history. We're here to help your operation by staying ahead of the times with outstanding technological developments. Take a look at our record of success below.

| | |
| --- | --- |
| 1930 | BAUER was founded by Rudolf Bauer in Austria. Initially, the company focused exclusively on manufacturing slurry and waste water pumps for the agricultural industry. |
| 1947 | BAUER began developing irrigation pumps and sprinklers. |
| 1970 | BAUER launched the revolutionary BAUER RAINSTAR system. |
| 1980 | The first Center-Pivot and Linear systems were produced. |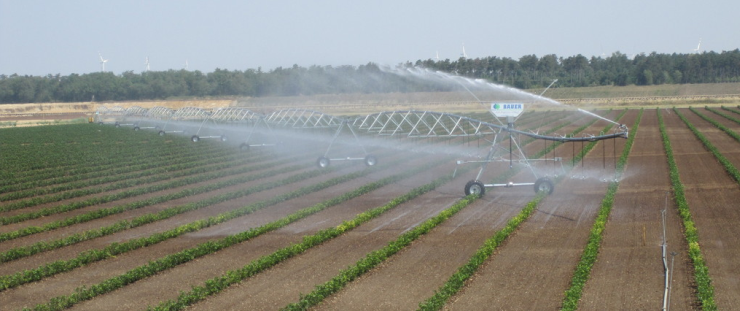 To learn more about Bauer's current center-pivot model, click here.
| | |
| --- | --- |
| 1996 | BAUER earned quality management system certificate EN ISO 9001 for its efforts. |
| 2003 | BAUER's growth began with a management buyout by Otto Roiss, Andreas Schitter and Heimo Wiesinger, along with private equity investment organizations. |
| 2003-2007 | BAUER took over Eckart Maschinenbau, FAN Separator, Bab Beltec and BSA as it continued to expand. |
| 2004 | The company grew from an Austrian-based business to a truly international company with the opening of subsidiaries in Brazil, Australia and South Africa. |
| 2005 | As part of a huge 75th anniversary celebration, BAUER was awarded the Bundesadlers — the honor of carrying the Republic of Austria's coat of arms in business — by the Austrian Federal Ministry of Economics and Labor. |
| 2006 | BAUER became the first company in the industry to pursue offering an E-commerce platform. |
| 2006-2008 | Slurry tanker production was concentrated in production plants Deggendorf and Marktschorgast. |
| 2009 | Awarded the Austrian Export Award 2009 (2nd place in the catecory industry ) by the Chamber of Commerce and the Ministry of Economics |
| 2009-2011 | BAUER's focus centered on developing new manure and environmental technology. |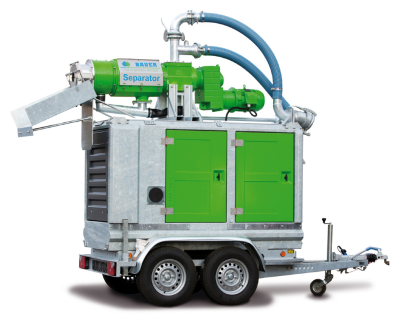 BAUER recently developed a portable Plug and Play Manure Separator, so livestock producers can get the benefits of manure separation even when storage space is limited.]
| | |
| --- | --- |
| 2014 | Integration of the company Bauer New Holland (BNH) Landtechnik into the BAUER Group and start of activities as agricultural machinery dealer in North Rhine-Westphalia, Germany. |
| 2015 | Takeover of the Bavarian OTEMA-site in Höchstadt, Germany, and expansion of the BNH sales area. |
| 2016 | A new 400,000 sq. ft. factory was opened in São João da Boa Vista, Brazil (125 miles north of São Paulo) that produces pivot systems and Rainstar drum irrigators for Brazil and the rest of the Mercosur region of South America. |
| 2016 | BAUER is bringing its proven advanced technology and world-class service to crop growers in North America. |